Pearle Vision - Maple Grove, MN
13195 Weaver Lake Rd.
Maple Grove, MN 55369
763-420-5112
Jim@pearlemg.com
Store Hours
Mon:
Tue:
Wed:
Thu:
Fri:
Sat:
Sun:

9:00 AM - 8:00 PM
9:00 AM - 8:00 PM
9:00 AM - 8:00 PM
9:00 AM - 8:00 PM
9:00 AM - 8:00 PM
9:00 AM - 6:00 PM
11:30 AM - 5:00 PM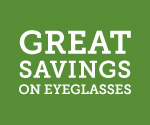 Save 40% Off Lenses with Frame Purchase
At Maple Grove Pearle Vision our own buyers, Brooke and Julia, select and are daily updating our unmatched selection of designer eyewear, sunglasses, (prescription and non-prescription), and contact lenses. We have all the well known brands and some exclusive boutique brands that are unique to our location. We accept outside prescriptions so if you've already had your eye exam, stop in. We'd love to 'frame' you! We'd love to offer you a convenient option, such as buying frames online, but we believe to our core, that it's imperative to be properly fitted for eyewear. After all, it is something you wear every.single.day. So our amazing, talented stylists will help you find the absolute best pair for your face shape, style, and lifestyle! No Joke! We're talking serious eyecare here. Like 'State of the Art' eyecare. Stuff the other guys don't do. Seeing great while looking great. Awesome. Optimize your vision. See the world clearly. Even with all that winter glare. See the world clearly even in the winter Maple Grove Healthy eyes and optimal vision Maple Grove Totally worth checking out. Our eye doctors will ensure healthy eyes and optimal vision. No matter what. Best in class optical professionals. Yep. Our team knows their stuff and will make sure your vision is optimal! And, that's really important. Best in class optical professionals Maple Grove
Both frame and lenses purchase required. Discount valid on multiple pairs of same or different prescriptions. Valid prescription required.Excludes certain frames including Maui Jim. Cannot be combined or used in conjunction with any vision care, insurance benefits or plans, any store offer or discount. Not valid on previous purchases, readers or non-prescription sunglasses. Valid only at Maple Grove, MN location. Discount off tag prices. Taxes extra. Void where prohibited. See store for details. ©2019. Pearle Vision. All Rights Reserved. Offer ends 12/31/2019.